If you are using Putty on a regular basis there could be some settings that you would like to set by default at each launch.
To set default settings, there is only a few steps to follow.
Launch Putty. You will see that there is default profile called "Default Settings".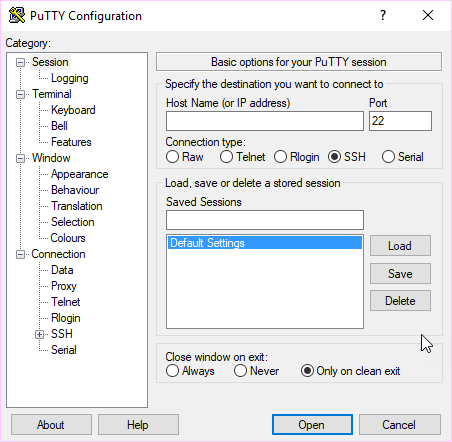 Set the settings that you want to change. By example logging settings.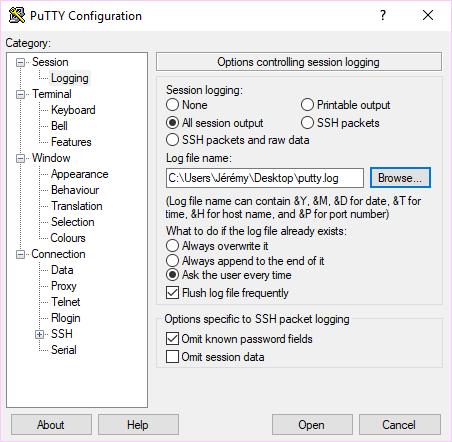 Once you have set all the settings, go back to the Session tab and select the "Default Settings" profile. Then click "Save".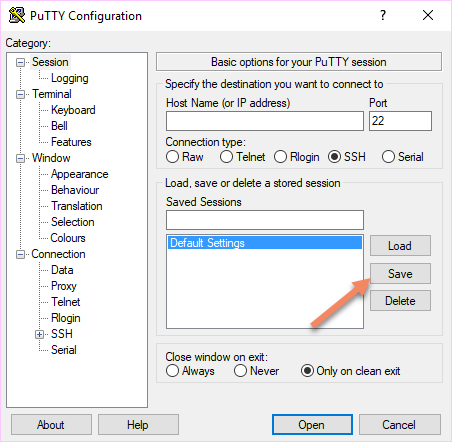 From now on, once you will launch Putty all the values will be set with the values that you have save on the "Default settings" profile.