If like me, you are a user of WinSCP, maybe you would like to save your configuration.
The configuration of WinSCP contains all the information needed to get access to your servers (IP, protocol, …). It could be valuable to save all those information in case of computer crash or if you want to sync this configuration between two computers.
To do this, you have two choices. You can manually export the configuration file after each change or you can add the WinSCP file to your backup or synchronization software.
If you want to use the second method, you can get all the settings from the Windows registry or from a text file stored in the AppData.
To use this last method you have to go to the settings and select the "Storage" sub-menu.
In this menu, you have to select "INI file".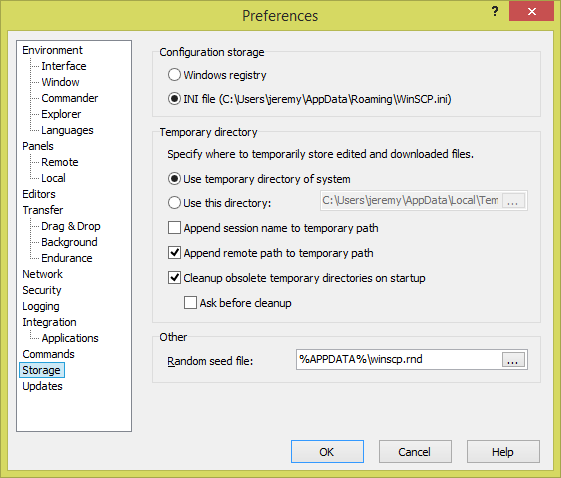 As soon this settings is validated, you will find a "WinSCP.ini" file under the "Roaming" directory of the AppData linked to your Windows profile.